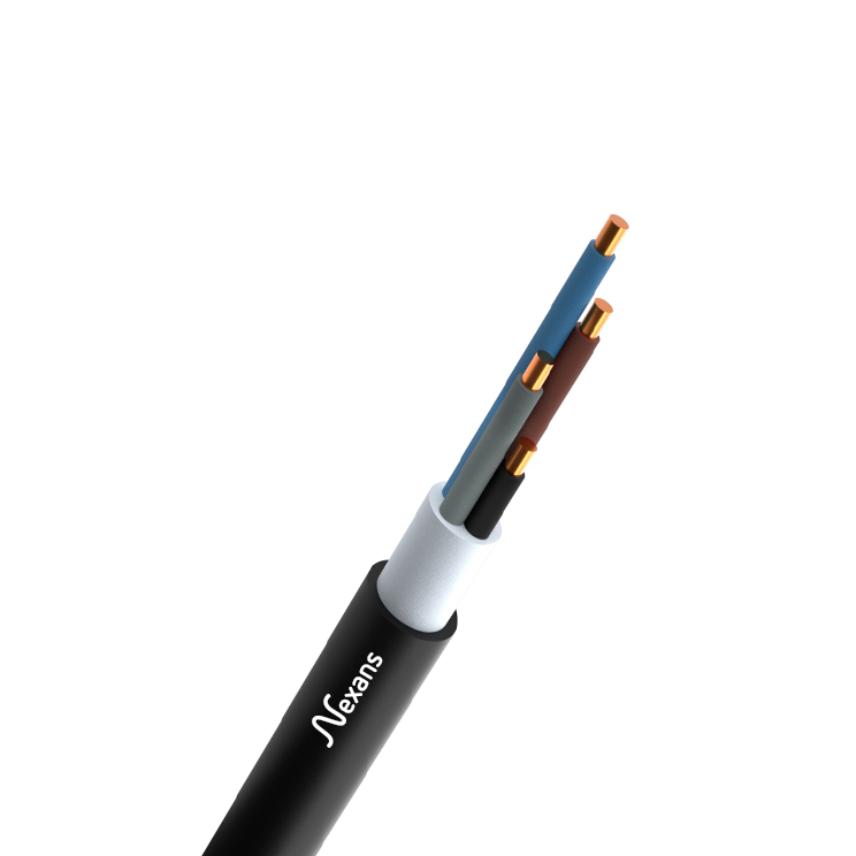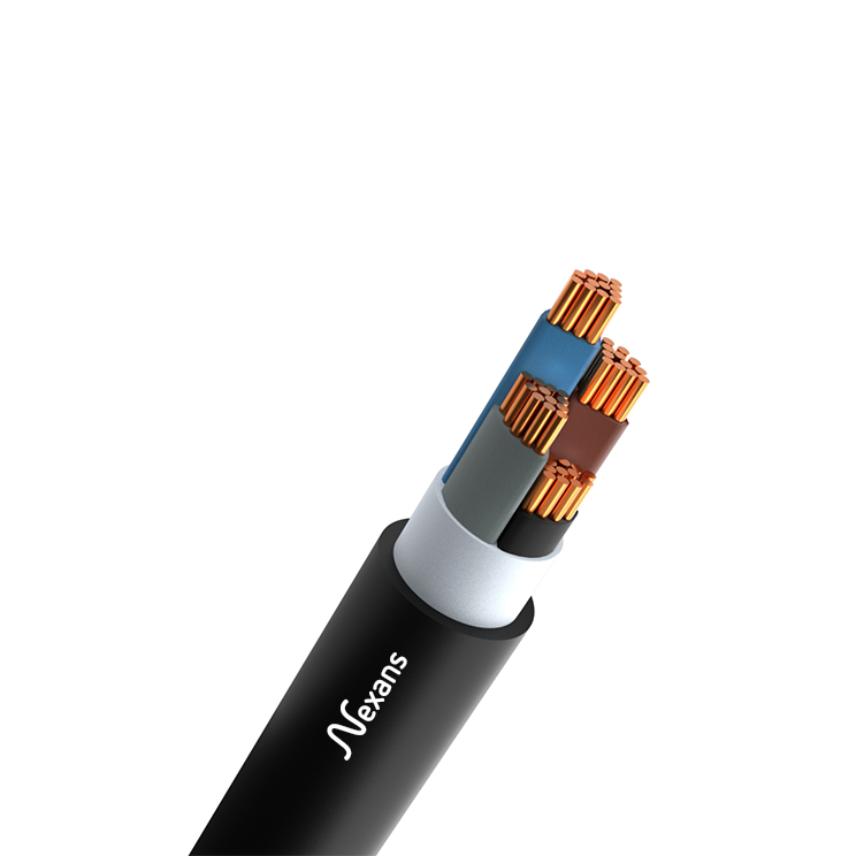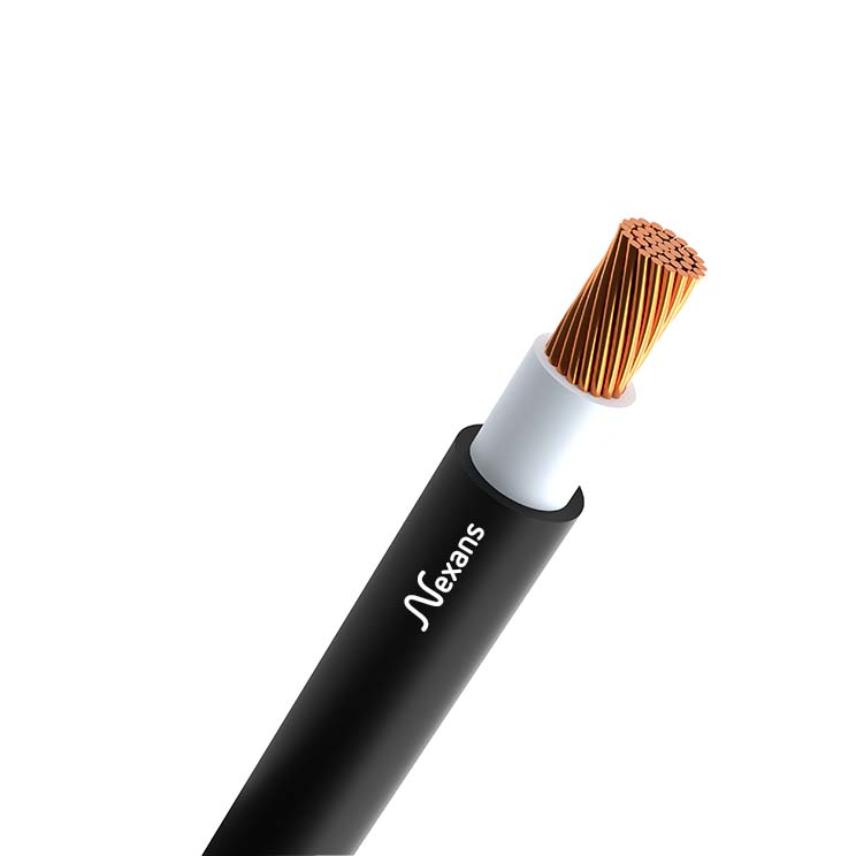 EXVB Eca is a distribution and connection cable for household and industrial underground low-voltage installations of 0.6/1kV with reinforced PVC outer sheath. When buried, EXVB Eca must have an extra mechanical protection. The cable is UV resistant and may be exposed to direct sunlight. The cable is suitable for use at ambient temperatures between -20°C and + 60°C.
EXVB Eca has fire reaction class Eca according to EN 50575 and according to AREI/RGIE must be installed singly (not in bundle nor side by side) and only in areas with normal fire risk.
Read more
Description
Description
Standards
National

NBN HD 603 Part 5/Sect.A
Design
Copper core
XLPE insulation (X)
PVC Filler
PVC reinforced outer sheath (V)

*
Core identification
1x: green/yellow or blue or black
2x: blue, brown
3x: brown, black, grey
3G: green/yellow, light blue, brown
4x: light blue, brown, black, grey
4G: green/yellow, brown, black, grey
5G: green/yellow, light blue, brown, black, grey
Installation
In cable duct
In tube
In ground with protection
In open air
In industry or houses
*Impact of the changes in the construction standard of EXVB Eca
In addition to the changes made to the EXVB Eca for the purpose of the CPR with its new classification of fire reaction according to EN 50575:2014/A1:2016, the cable has undergone another major change. This change has been included in its amended construction standard NBN HD 603:2007/A1:2016, which came into force in October 2016.
This change concerns the thickness of the outer sheath: in its former version, the standard prescribed an average (nominal) thickness. These values have become the minimal thickness. This means that - on average - the outer sheath contains 10% more material.
In order to be compliant, cables produced since October 2016 must fully comply with the amended version of the construction standard, NBN HD 603:2007/A1:2016.
Minimum Installation & Operating Temperature
Provided the conditions explained hereunder are respected, cables can be installed and operated at low temperatures down to -20°C:
Minimum Temperature during Installation
Ideally, the cable should not be installed at an ambient temperature below 5°C. If this is not possible, the cable must be kept in a heated room of at least 20°C for 24 hours. During installation, the temperature of the sheathing must be properly monitored. If it cools down too much (below 5°C), it must be warmed up again.
Minimum Temperature during operation
The cable can operate at a minimum ambient temperature of -20°C, provided the following conditions are met:
the procedure for minimum temperature during installation has been respected
the cable has been laid according to the rules of good practice and the bending radius has been scrupulously respected during installation
the cable must not move at all after installation: no repositioning and certainly no exposure to vibrations.
Characteristics
Characteristics
Construction characteristics
Construction characteristics
Material of filler / inner sheath
Electrical characteristics
Electrical characteristics
Mechanical characteristics
Mechanical characteristics
Impact resistance Max (IEC 30364-5-51)
Usage characteristics
Usage characteristics
Bending factor when laying
Indoor, Outdoor, Underground
Max. conductor temperature in service
Operating temperature, range
Minimum installation temperature
Our websites
Select your country to find our products and solutions