WHAT'S WATT: the channel dedicated to electricity - Season 3
In our WHAT'S WATT video series we discuss everything there is to discuss about electricity, from those little neurons in your brain to today's biggest hydroelectric stations. We talk about energy, transmission lines and new emerging technologies. If it has to do with electricity, we got it covered!
Thank you, electricity lovers!
A big thank you to all our followers: it encourages us to continue the adventure of sharing our passion for electricity with all generations!
Season 3: Watt's new?
The season runs from January to December 2023, with one episode broadcasted every month.
Frédéric pays tribute to an unjustly unrecognized genius of electricity: the scientist that invented electric cars, the endoscope or sparkling swords made for theatre plays, 100 years before the making of Star Wars!
In this new season we cover some topics such as energy storage, and how to avoid power cuts. And we also go back to electricity basics: how electric charges flow and what objects best conduct them.
Tips from the community
Remember to activate the subtitles so that you can watch What's Watt in your language
Like, share, comment, and subscribe to the channel
Activate the bell to be alerted when new content comes out.
Subscribe to our channel:
Why a channel about electricity?
We want to share our passion for electricity
Electricity is everywhere: sometimes we forget it even exists
Understanding electricity is understanding how our world operates
Making the invisible visible: we will make electricity visible for you
Electricity is filled with all sorts of fun facts
There is so much science in electricity
Our future depends on electricity
On our WHAT'S WATT channel we broadcast videos about electricity every month for a full season running from January to December.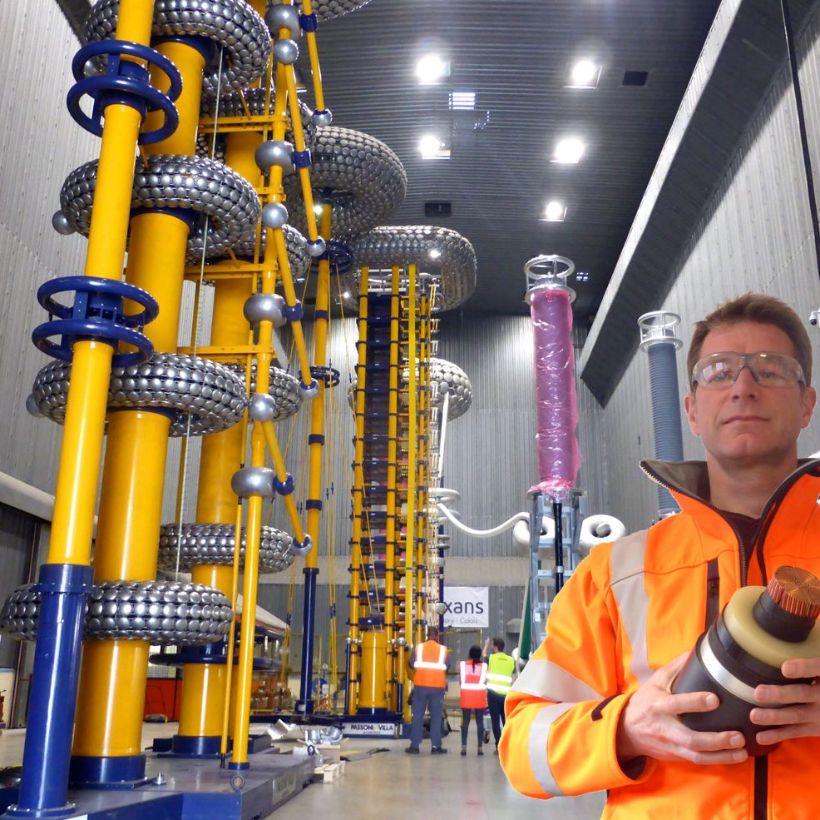 Don't know Frédéric Lesur yet?
Meet Frédéric, our Nexans science expert, who hosts the video series and regularly invites special guests and Nexans experts.
Frédéric is a Senior Engineer for High Voltage Products and Cable Systems at Nexans and a member of international organizations and scientific working groups since 1994
Frédéric is fond of science popularization: he is involved in different educational projects and scientific networks, and is a contributor to the biggest science festival in the world: "Pint of Science"
Frédéric has a passion for electricity and airships, and a real concern about saving our planet.
WHAT'S WATT - Season 2
We cover incredible topics such as electricity in space, the high-tech behind a race boat, how much electricity datacenters use, and a special visit on the Nexans Aurora: a vessel that will literally blow your mind!
WHAT'S WATT - Season 1
Our Nexans science expert Frédéric Lesur co-hosts the video series with two science communicators: Athena Brensberger (astrophysics), and Vanessa Hill (psychology and neuroscience).
Our websites
Select your country to find our products and solutions