VOBbox stands out !
The Nexans VOBbox stands out: you check colour and section at a glance. Moreover, the VOBbox is made of a special, moisture-resistant cardboard, so that the box can easily withstand the damp conditions on a construction site. And of course, you can then easily draw wire thanks to our easy-sliding wire that barely spirals.
Hard-to-read labels and therefore taken a VOB in a wrong section or wrong colour?
Boxes with 100m of H07V-U of 1.5 or 2.5 mm² all look the same and are often only marked with labels that are (too) small and hard to read. Buying the wrong box in the store or taking it from your warehouse or van is quickly done. And time loss is the result: you have to go back to the store or to your van.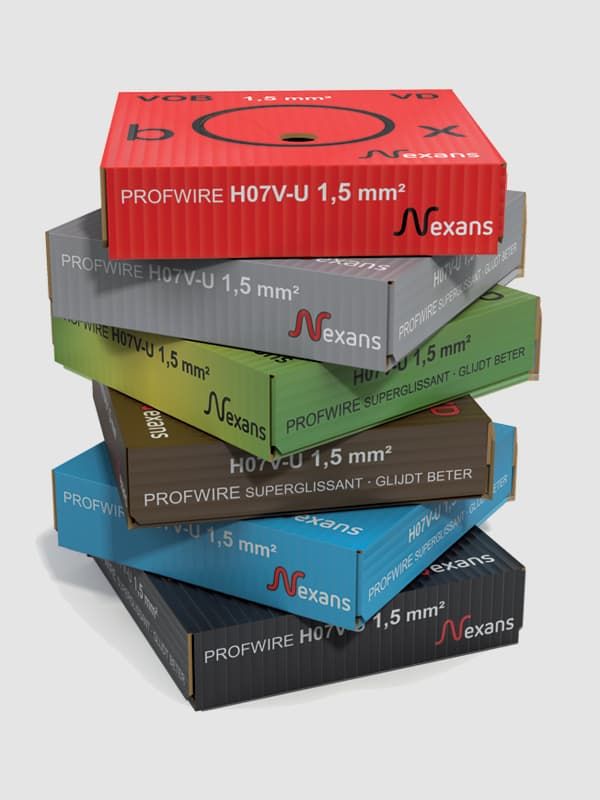 " Stop wasting time looking for the right wire
with the unique, coloured VOBbox by Nexans ! "
Product range VOBbox
There's a VOBbox for H07V-U in 1.5 and 2.5 mm² sections with a standard length of 100m in the following colours:
yellow/green,
blue,
brown,
black,
grey,
red
Related document
pdf - 752.6 kB
VOBbox: de doos die eruit springt
Download
This videoclip is available in Dutch and French only.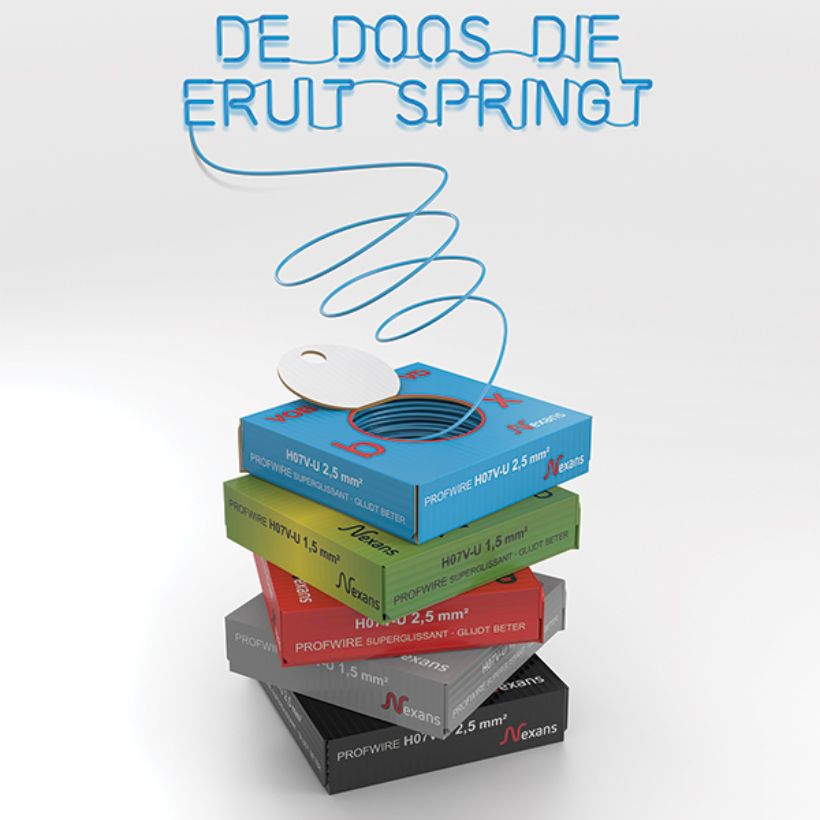 VOBbox range
There's a VOBbox for H07V-U wires of 1,5 and 2,5 mm² at a standard length of 100m in these colours:
green/yellow
blue
brown
black
grey
red
To the datasheet
Our websites
Select your country to find our products and solutions