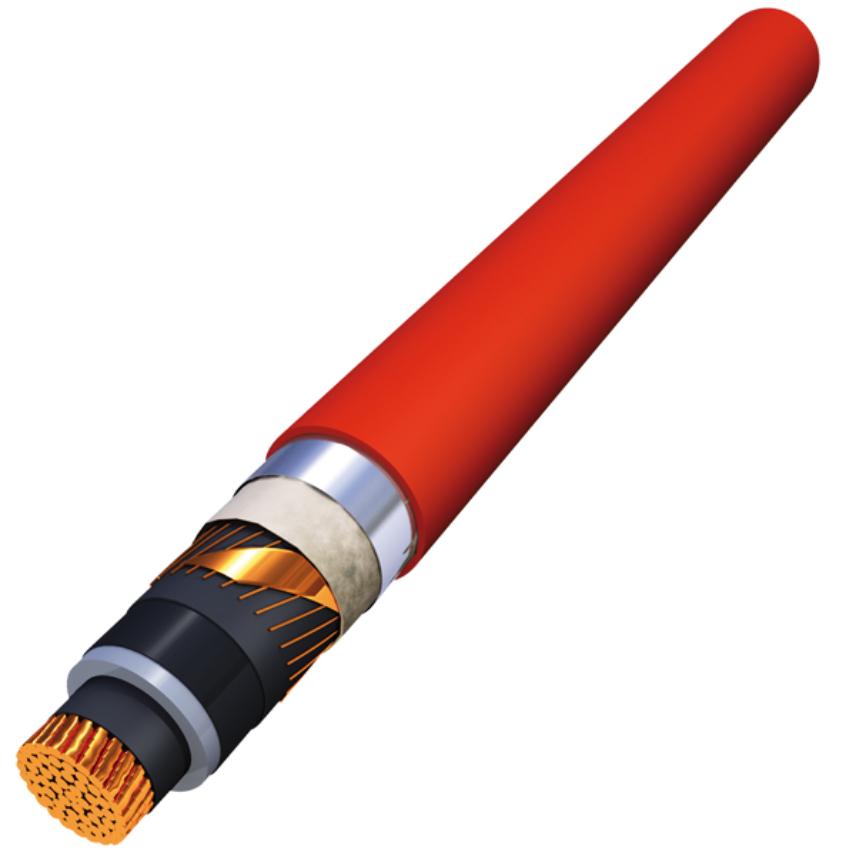 Power cables with copper conductors and PE sheath.
EXeCWB cables are provided with longitudinal watertightness at the screen level
EXeCeWB: idem EXeCWB cables + transversal watertightness over the screen
Read more
Description
Description
Standards
National

NBN HD 620 / 10B-A
Design
Copper conductor
Semi-conducting XLPE extruded conductor screen
XLPE extruded insulation
Semi-conducting XLPE extruded conductor screen
Semi-conduting swelling tape
Copper wires screen + counter helix copper tape
Swelling tape
Aluminium tape bonded to the PE sheath (only for EXeCeWB cables)
Red PE oversheath
Installation
In cable channel
In tube
with or without protection
In industry
In open air
Cable construction with reduced insulation
We also offer cable constructions with reduced insulation thickness, according to NBN HD 620 / 10B-B, 10B-C or 10B-D. Do you have a specific project for this type of cable? Contact us and we'll look at how we can best help you.
Halogen free construction on request
These cables are available on request in a halogen free version, i.e. EXeCGB or EXeCeGB. Contact us to obtain more information.
Characteristics
Characteristics
Construction characteristics
Construction characteristics
Material of the inner semi-conductor
Material of the external semi-conductor
Copper wires + copper tape
Longitudinally watertight
Dimensional characteristics
Dimensional characteristics
Mechanical characteristics
Mechanical characteristics
Mechanical resistance to impacts
Usage characteristics
Usage characteristics
Max. conductor temperature in service
Short-circuit max. conductor temperature
Our websites
Select your country to find our products and solutions