AIN - Indoor slip-on termination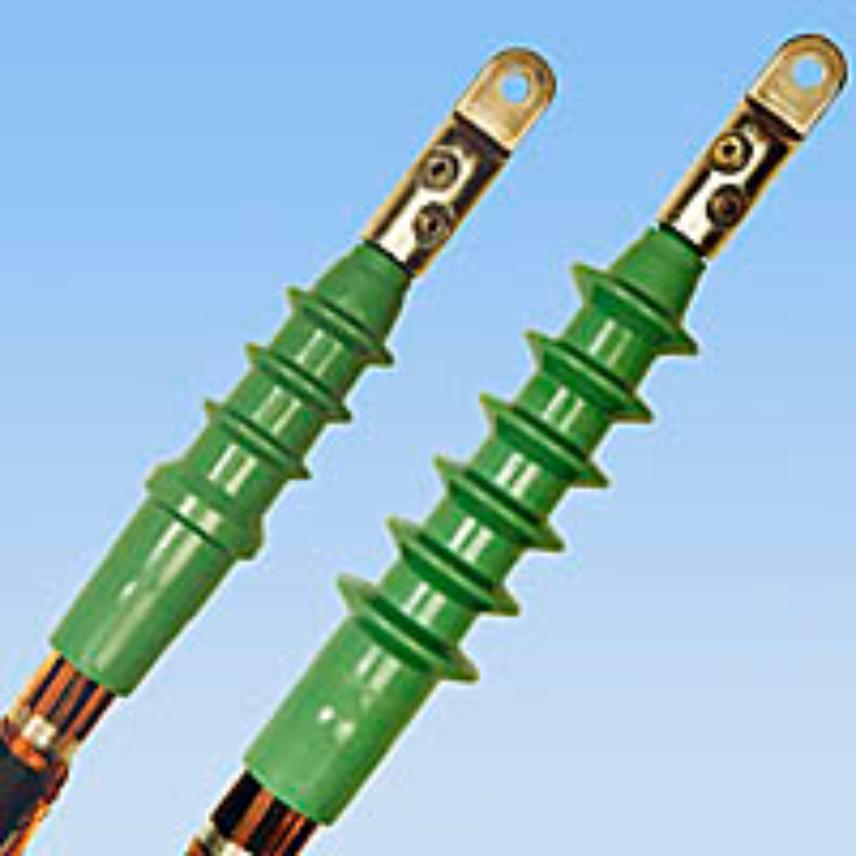 Description
Description
Standards
International

HD 629.1 S2
Provides a simple and quick method of stress relieving on screened polymeric cables.
This product is also part of our Windlink® offer dedicated to wind turbines.
Kit contents
A kit always comprises 3 termination housings, installation instructions, special lubricant, wiper, adhesive tape, field control mastic, ...
Cable lugs and earthing lugs are not included in the standard kit, but can be ordered separately.
Characteristics
Characteristics
Construction characteristics
Construction characteristics
Dimensional characteristics
Dimensional characteristics
Conductor cross-section, range
Diameter over insulation, range
Approximate weight per set
Conductor cross-section for 12 kV, range
Electrical characteristics
Electrical characteristics
Maximum operating voltage
Usage characteristics
Usage characteristics
Our websites
Select your country to find our products and solutions