944TB - Interface F - Asymmetrical tee connector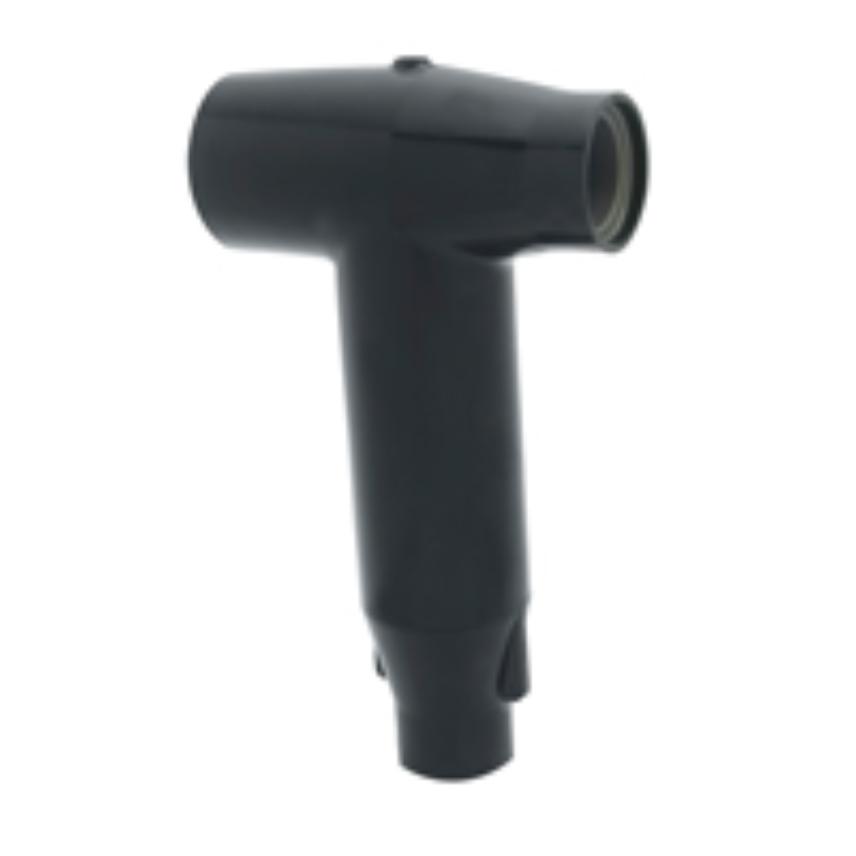 Up to 24 kV - 2500 A
EUROMOLD separable connector
Read more
Description
Description
Standards
International

HD 629.1 S2
Application
Separable tee shape connector designed to connect polymeric insulated cable to equipment (transformers, switchgear, motors, ...). Also connects cable to cable when using the appropriate mating parts.
Technical characteristics
The thick conductive EPDM jacket provides a total safe to touch screen which ensures safety for personnel.
Each separable connector is tested for AC withstand and partial discharge prior to leaving the factory.
Design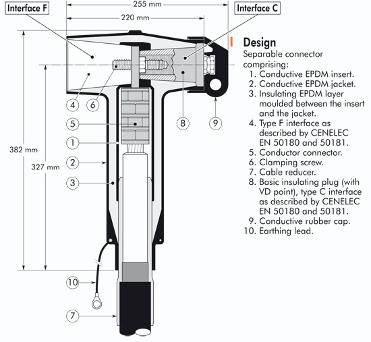 Kit contents
##image:57328##
The kit also comprises lubricant, wipers, installation instructions and crimp chart.
Characteristics
Characteristics
Construction characteristics
Construction characteristics
Dimensional characteristics
Dimensional characteristics
Conductor cross-section, range
Electrical characteristics
Electrical characteristics
Dielectric withstand voltage, 50Hz 1mn
Maximal partial discharge at 2Uo
Usage characteristics
Usage characteristics
Our websites
Select your country to find our products and solutions