XVB Cca 5G4 mm² R50 P1.4km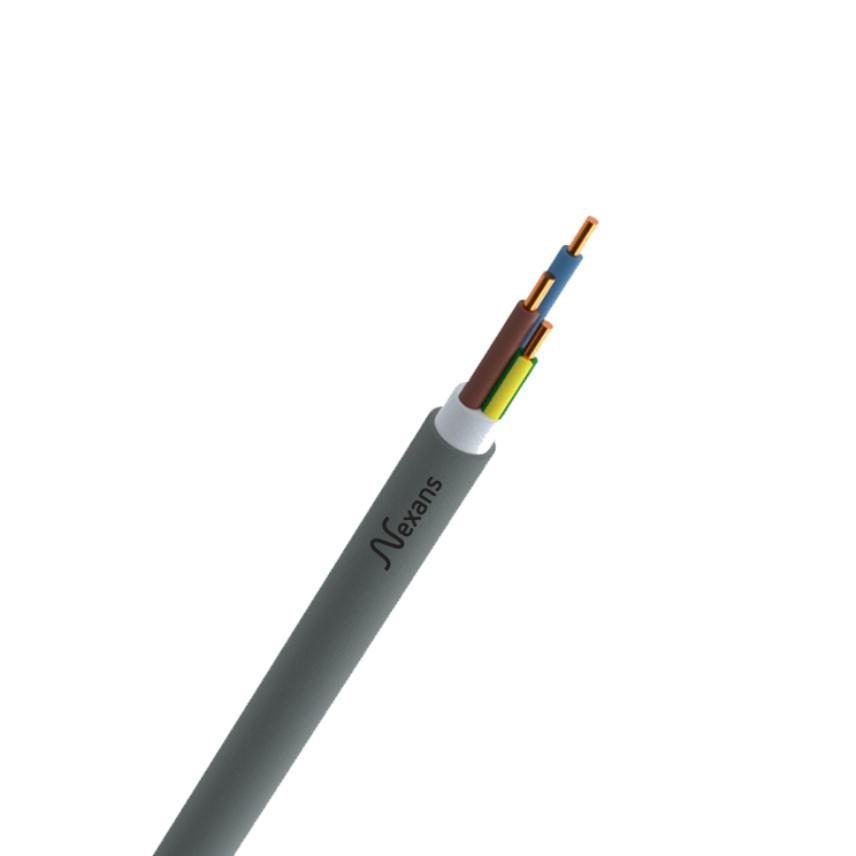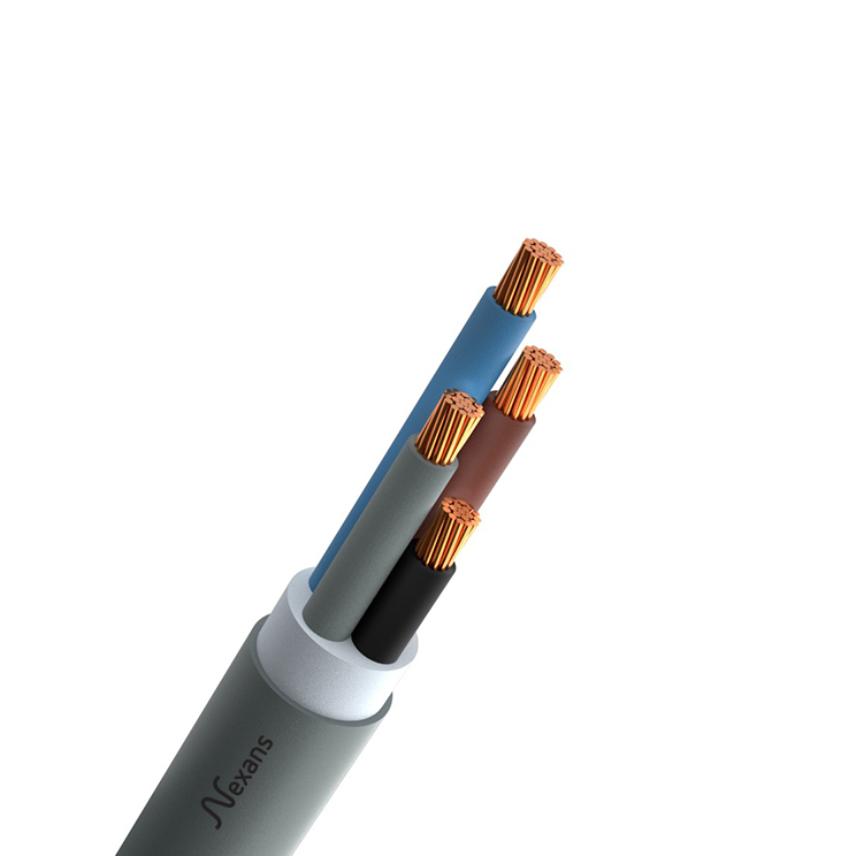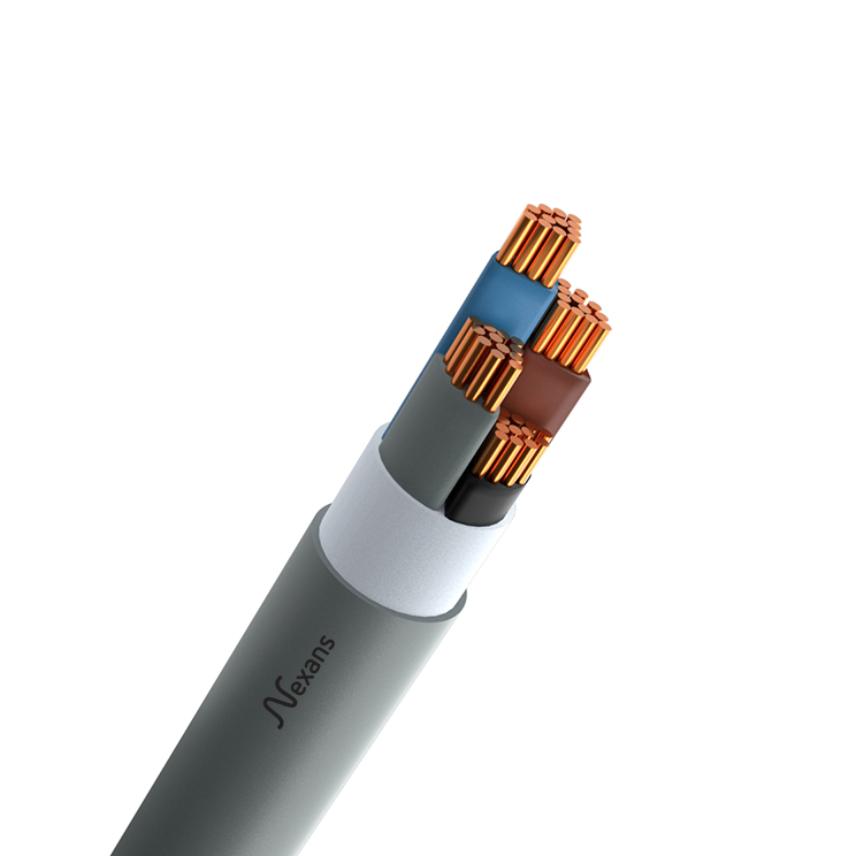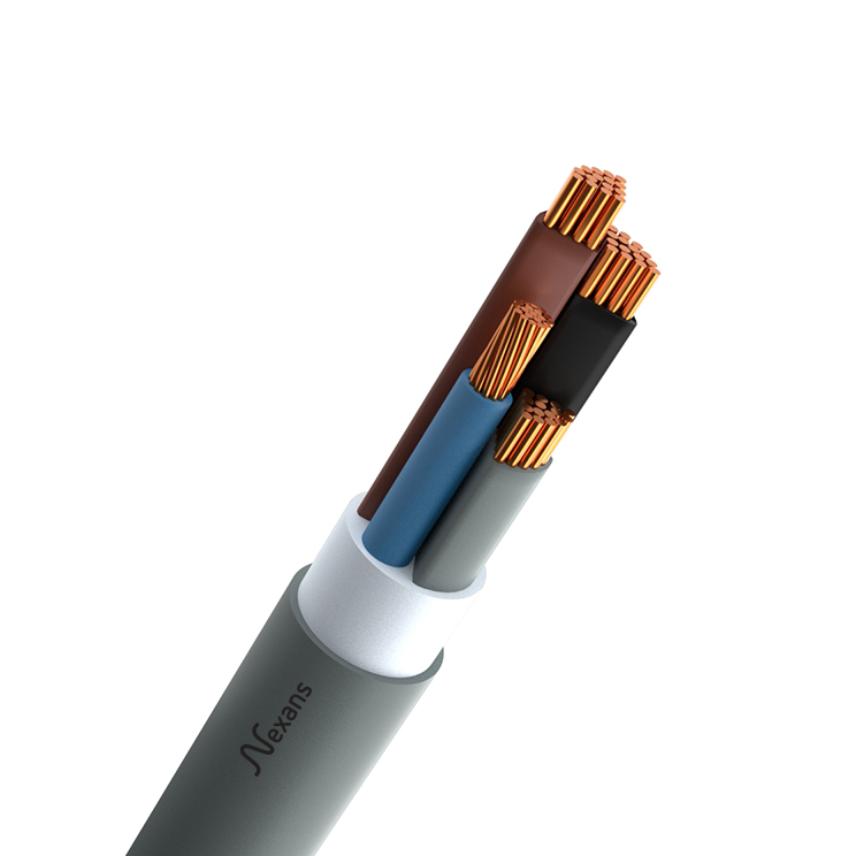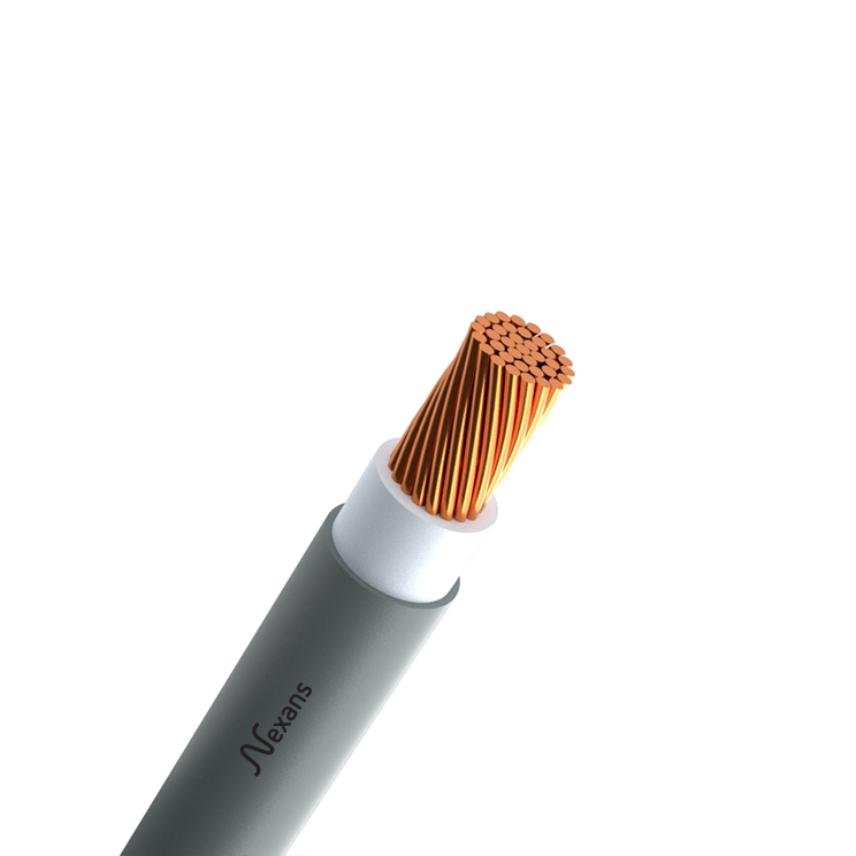 XVB Cca is an installation cable for low voltage installations of 0.6/1kV with PVC outer sheath. XVB Cca is used in domestic and industrial fixed installations. XVB Cca can be used both indoors and outdoors, provided it is shielded from direct sunlight. XVB Cca may also be placed underground in a well-draining tube. The cable is suitable for use at ambient temperatures ranging from -20°C to +80°C. XVB Cca is easy to strip. XVB Cca has a fire reaction class of Cca-s3,d2,a3 according to EN 50575 and can be installed in bundles or side by side.
Read more
Nexans ref. : 10538704
EAN : 5413404308927
Description
Description
Standards
National

NBN HD 604 Part 4/Sect.G
Design
Copper core, solid (Class 1) or stranded (Class 2)
Cross-linked polyethylene (XLPE) insulation (X)
Filling compound or tape
Fire-retardant PVC oversheath (V) - colour: Grey
Installation
In cable duct
In cable tray
In open air if protected from direct UV rays
Embedded in concrete or cement or walls
In industries
In houses
No ground laying without protection
Operating temperatures down to -20°C are admitted, provided there are no mechanical forces nor movements.
Characteristics
Characteristics
Construction characteristics
Construction characteristics
Blue, brown, black, grey, green / yellow
Material of filler / inner sheath
With smaller neutral conductor
Dimensional characteristics
Dimensional characteristics
Ground conductor cross-section
Neutral conductor section (when smaller)
Average insulation thickness
Insulation thickness of smaller conductor
Minimum outer sheath thickness
Electrical characteristics
Electrical characteristics
Perm. current rating in air 30°C - flat formation
Permissible current rating in open air
Mechanical characteristics
Mechanical characteristics
Impact resistance Max (IEC 30364-5-51)
Usage characteristics
Usage characteristics
Bending factor when laying
Max. conductor temperature in service
Operating temperature, range
Minimum installation temperature
Resources
Resources
Selling & delivery Information
Maximum permissible current for single cores are given for installation in trefoil.
Declaration of Performance
Declaration of Performance n� : 1000086-BEBU
Certification Date : 5/15/17
AVCP (Assessment and Verification of Constancy of Performance) : System 1+
Notified body : NB 2658
Declared performance : Cca-s3,d2,a3
Our websites
Select your country to find our products and solutions