Sustainability
Nexans partners with the Circular Plastics Alliance as part of its move to a circular business model
Dec 19, 2022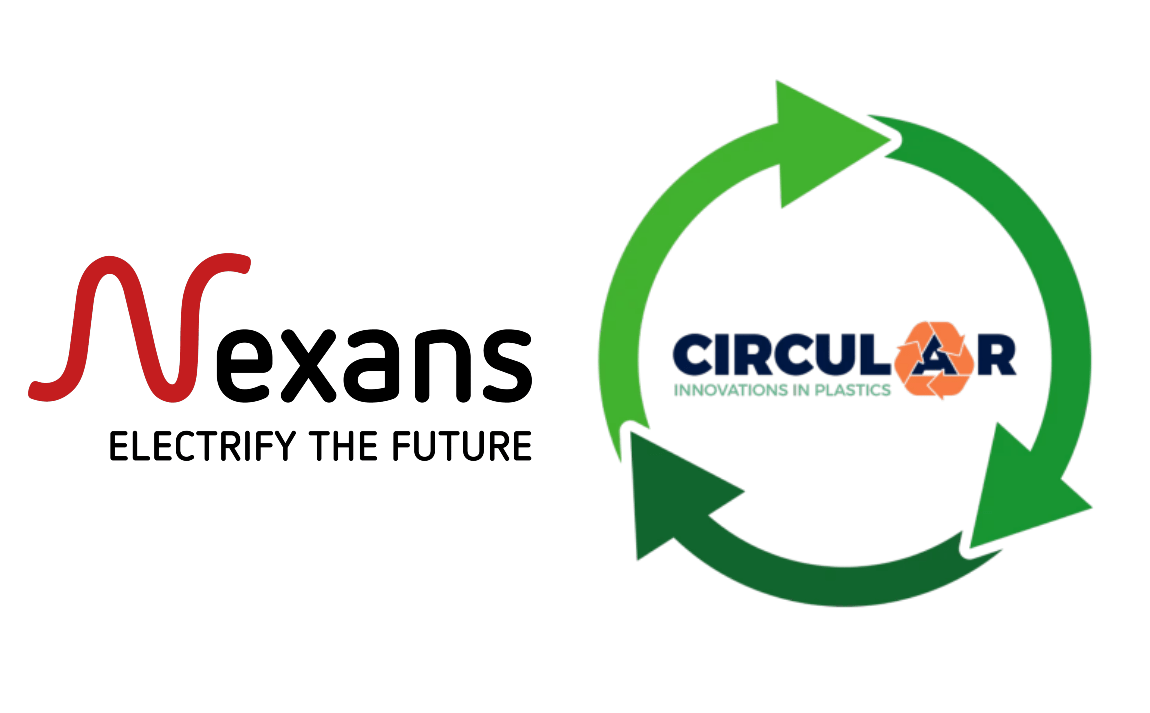 It's estimated that by 2050 there will be more plastic than fish in the world's oceans if proactive steps throughout the plastics supply chain are not taken. Each year, 8 to 12 million tonnes of plastics enter the marine environment. One important way to reduce plastics from littering our planet is by substantially increasing the use of recycled plastics.
With only about 9 percent of today's plastic waste recycled, transitioning to a circular economy throughout the entire plastics value change is critical. This is the vision of the Circular Plastics Alliance (CPA), founded in 2019 in the Netherlands and supported by the European Commission. The overarching aim of the alliance is to boost the EU market for recycled plastics to 10 million tonnes by 2025.
Nexans joins the Circular Plastics Alliance
In September, Nexans became a member of the CPA as part of its overall climate pledge to reduce the company's environmental footprint of its operations and value chains. This important step further strengthens Nexans' commitment to the recycling, sourcing, manufacturing, distribution, use, and resource efficiency of plastics in the company's products and packaging.
Furthermore, CPA's expertise in plastics recycling, packaging design, product, and logistics provides guidance and expert knowledge in the implementation and testing currently undertaken at Nexans' sites in Europe.
Nexans Buizingen site moves to 30% recycled plastic for all packaging
One of the key objectives of Nexans' Corporate Social Responsibility (CSR) policy is to limit the consumption of resources. As the company transitions to a circular business model, the move to recycled plastics is a major focus. At Nexans' cable drum and packaging center in Buizingen, Belgium, 30 percent of packaging materials now come from recycled plastics.
Nexans is leveraging its membership to the CPA to source recycled plastic packaging materials and is actively participating in the recycling of plastic materials with its wholesalers by collecting plastic packaging waste. This waste is being recycled via Nexans' membership to the CPA. Once recycled, it is used in packaging for new products.
Nexans Netherlands to implement a circular plastic project
To further extend the company-wide sustainability initiatives, starting in early 2023, Nexans' Netherlands will begin a proactive program with its partners to collect Mobiway plastic drums and packing materials. The collected plastic materials will be recycled and used for new uses, creating circular packaging that extends beyond plastics and includes cardboard packaging.
Sourcing recycled materials at Nexans' sites in France
Beyond the circular plastics initiative in the Netherlands and Belgium, Nexans' France is actively involved in sourcing recycled materials for its products and packaging at its site in Autun, along with extending the program to other locations in France.
These are just a few of the programs Nexans is putting forward in the following months and years. Through its membership in the CPA, Nexans is implementing best practices in circular plastics, from recycling, sourcing, and manufacturing to distribution, use, and resource efficiency.
Our websites
Select your country to find our products and solutions