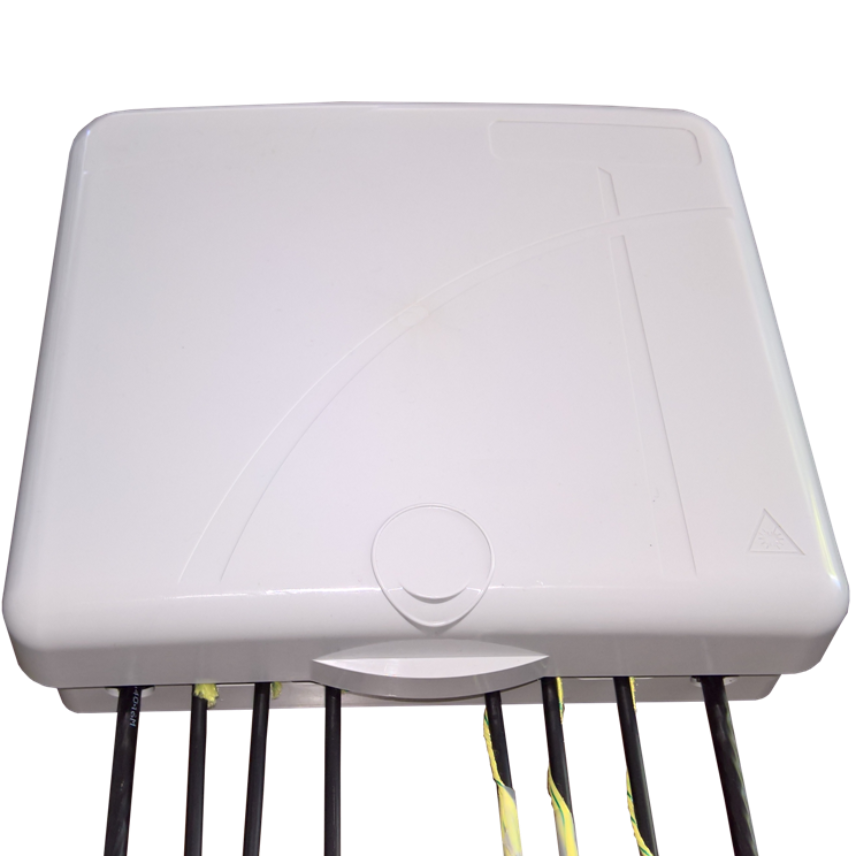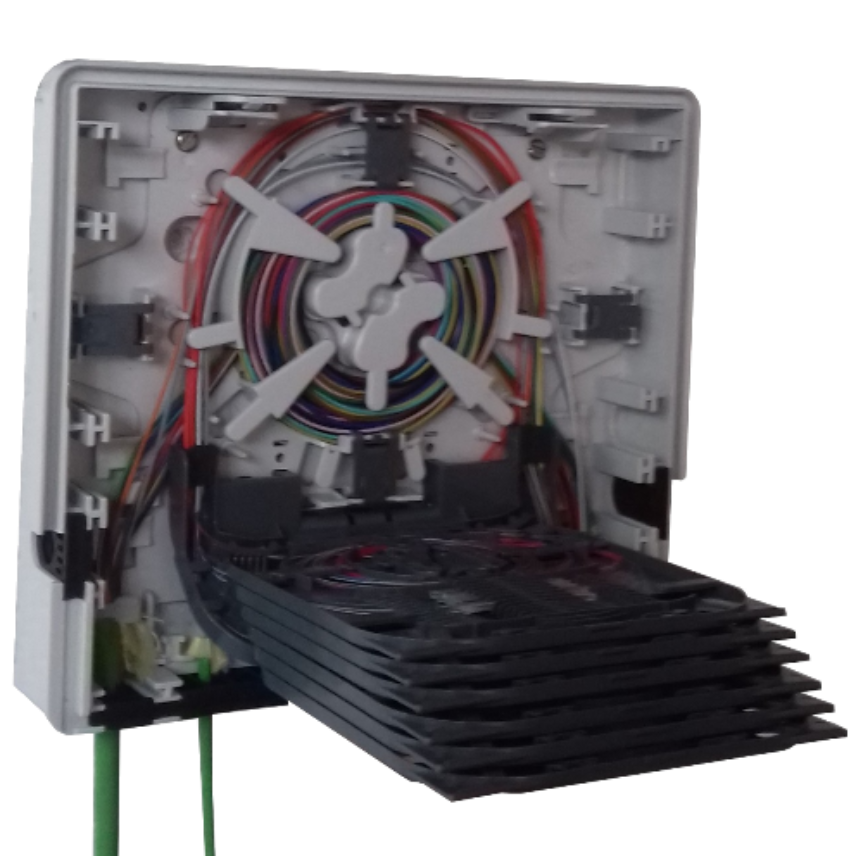 SFM organizer and splice trays for bare fiber management
Compatibility with micro-bundles and loose tube cables
Storage tank blocking elements of the cable (anti-pistoning)
Robust product with low visual impact
Patching capacity up to 12 SC adapters
Splitters integration for all versions
Read more
Description
Description
Standards
International

Nexans specification
The OutDrop box is designed for aerial deployment of subcriber cables. It is equipped with a removable cover to facilitate access to the fibers during installation and can also be secured by 1/4 turn button. The aerial box is intended for mounting on pole or on facade.
Its organizer tray, compatible with microbundles and loose cables, has anchoring areas for clamping the cables and a central drum for absorbing fiber overlenghts.
Fibre management
The fibres are managed by spicing cassettes. The cassettes are articuled allowing quick and easy access to the splices.
The box is configurable accepting different versions of cassettes and organizer with a maximum capacity of 72 splices. All cassettes have 2 slots for splitters.
The SFM organizer and cassettes allows the management of bare fiber with distinction between connected fibers, in transit or on hold.
In its patching version, it is limited to 24 splices and 12 SC adapters.
Cabling configurations
The product is compatible for the use of a mid-span cable (butt or straight mid-span) thanks to its 2 lateral ports (optional). Tight straight mid-span (or extraction) is also possible.
The ports with rubber seals guarantee the protection rating for external use (IP55). They accept cable diameters up to 14mm and up to 12 drop cables from a maximum diameter of 6mm.
Characteristics
Characteristics
Construction characteristics
Construction characteristics
Dimensional characteristics
Dimensional characteristics
Maximum number of adaptators
Number of branched cables
Mechanical characteristics
Mechanical characteristics
Usage characteristics
Usage characteristics
Minimum static operating bending radius
Operating temperature, range