LANmark EU style 45 x 45 surface mount box ivory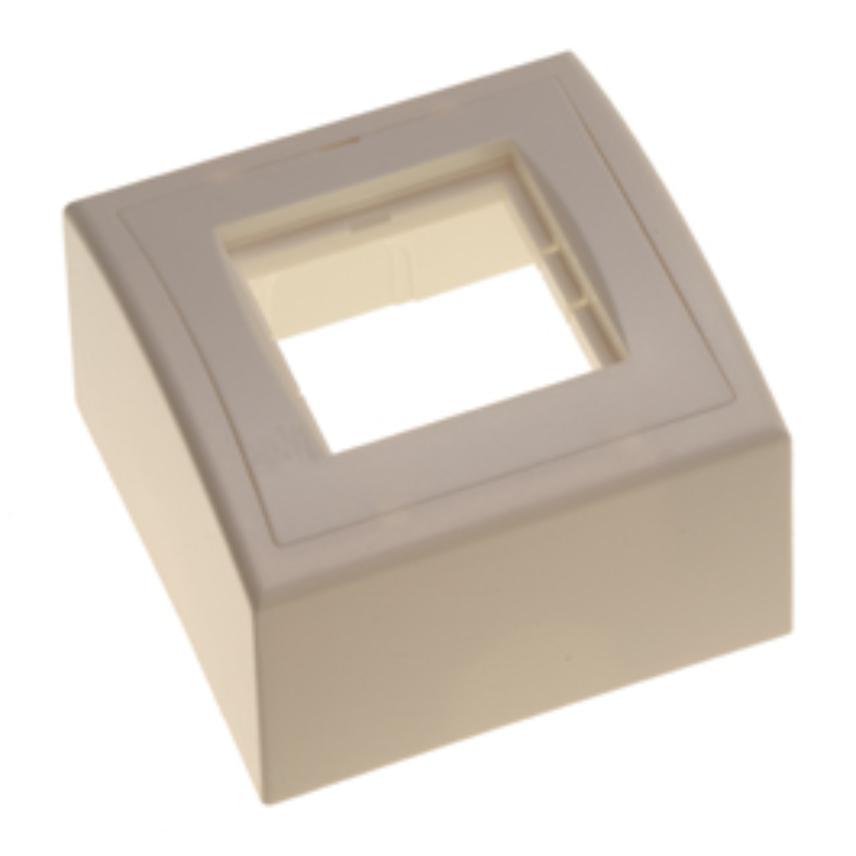 For all 45 x 45 modules
Easy to install
Integrated flush mounting ring
Colour ivory (RAL 9002)
Also available in white
40mm usable depth
Read more
Description
Description
Standards
International

Manufacturer specification
This surface mount box has a number of important features.
It not only fits with all LANmark 45x45 mounting hardware, it is also compatible with Mosaic-45 modules and inserts.
Application
The box is designed to accomodate Nexans flat or angled 45x45 modular outlets for Snap-In connectors, as well as the LANmark-5 PCB outlet range.
Guarantees
All plastic material is UL 94V0
Installation
The surface mount box consists of 2 parts:

1. Body with coverplate and integrated flush mounting ring.

2. Central covering plate (outer dim. +/-66x66mm, inner dim. 45x45mm)

The 45x45 outlet modules can easily be clipsed into the body of the box.
The central covering frame closes and finishes the surface mount box by a simple click-in mechanism.
The box has reinforced fixing points in 2 diagonal corners.
Easy cable entrance thanks to central break-outs on every side of the box, accepting 1 or 2 cables.
The 45 x 45 surface mount box is completely open inside and has no rear side. This allows an easier arrangement of extra cable length during installation.
Characteristics
Characteristics
Construction characteristics
Construction characteristics
Dimensional characteristics
Dimensional characteristics