Mechanical closure / BlackBox 2L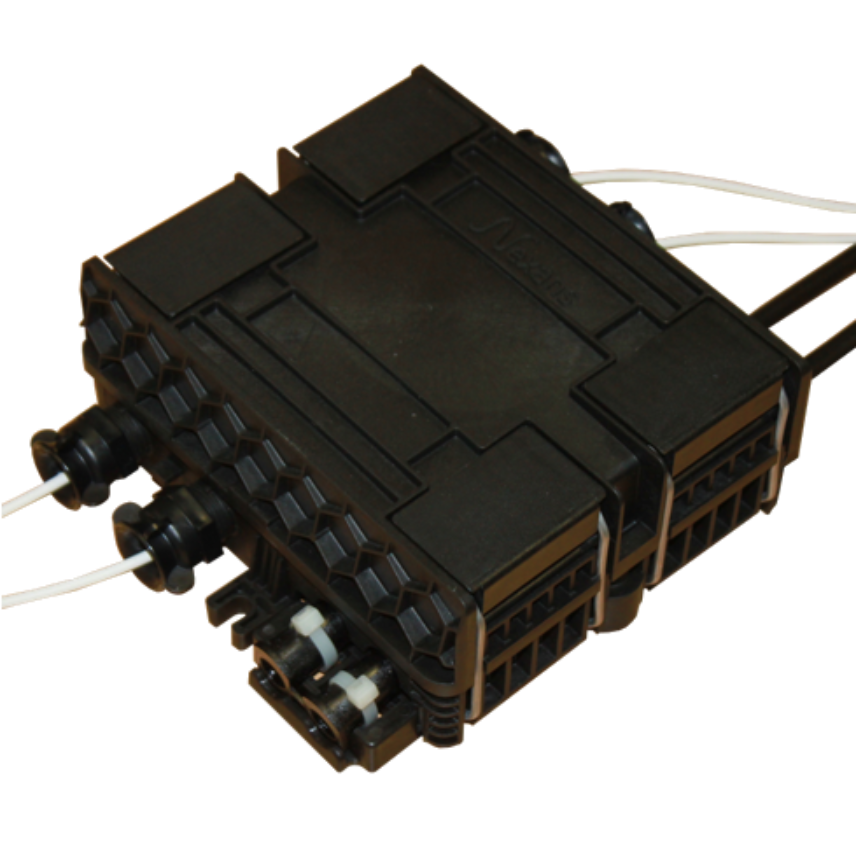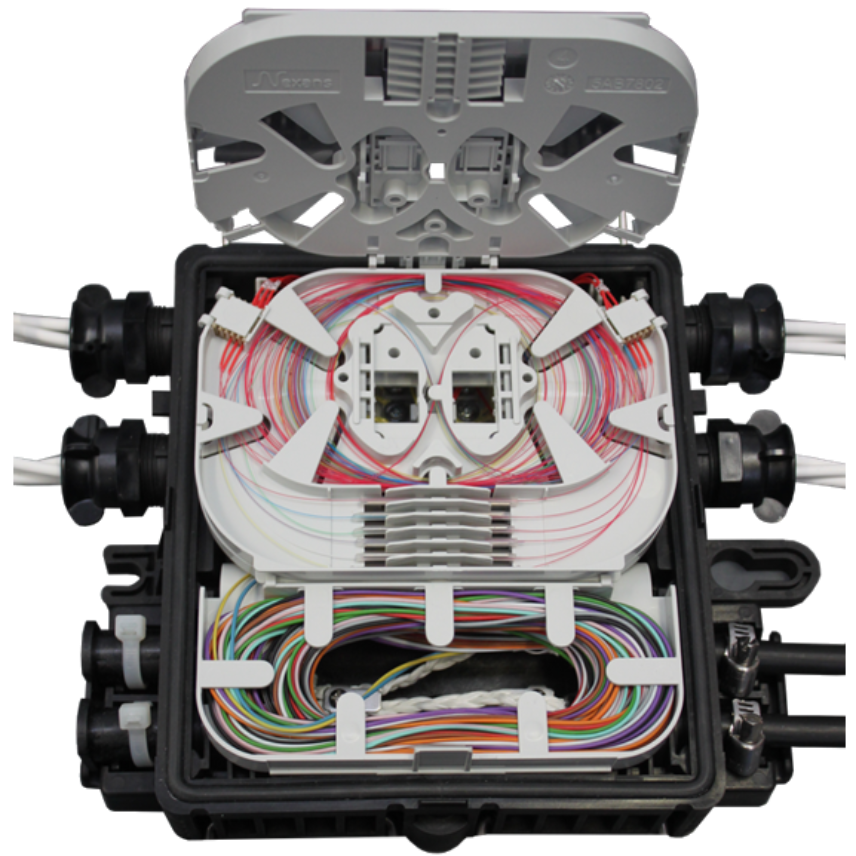 Splicing closure - underground & outdoor
Innovative concept with 3 sealings
Bringing innovative implementation
Patented
Ultra compact and designed for multiple openings
Underground or outdoor version
Read more
Nexans ref. 10276552
Packaging:

Box (Unit)

Number of cassettes:

3

Splice number:

36

Minimum static operating bending radius:

15 mm
Nexans ref. 10225796
Packaging:

Box (Unit)

Number of cassettes:

2

Splice number:

72

Minimum static operating bending radius:

15 mm
Nexans ref. 10257104
Packaging:

Box (Unit)

Number of cassettes:

2

Splice number:

24

Minimum static operating bending radius:

30 mm
Description
Description
Standards
International

Nexans specification
In the context of FFTH deployment, the BlackBox closure is used as an Optical Branch Point. Designed for Straight or Butt Mid-Span installation onto a distribution cable-either crossing or terminating, the closure ensures protection of optical cables splices in undergroung works.
Midspan techniques and extraction techniques are well known to bring progressive deployments of optical and FTTH networks. A main cable is laid down, underground, while offering a possible later fiber connection in manholes towards the access network. Thanks to its 4 midspan ports, 2 windows of the same extraction cable can be done, allowing cutting and extracting at the same time in the same closure. These features bring installation time savings.
Main functions
1/ Protect the fibres
Ensure the fibre radius
Protect the fibres and the splices
2/ (Re)Protect the cables
Re-protect the main cables
Fix the main cables and distributed cables
3/ (Re)seal
4/ Frequent opening
Design
The closure is equipped with a body and a cover closed by 4 draw latches. The main cable is prepared on a removable plate which is in turn fastened at the rear of the closure. Mechanical tightness is perform using a double rubber seal and varions lenghts of sealant applied on the main cable depending on their diameter. The branch cables come out of the closure through 4 mechanical tightening ports, each port having the capacity to host one or several cables (see table of sealing kits). The body is equipped with a valve allowing a pressurization after installation to check watertightness. The product is available in 3 versions depending of the type of fibre used (72OF for G657A2, 36OF for G657A1 and 24OF for G652D fibre).
Product Usage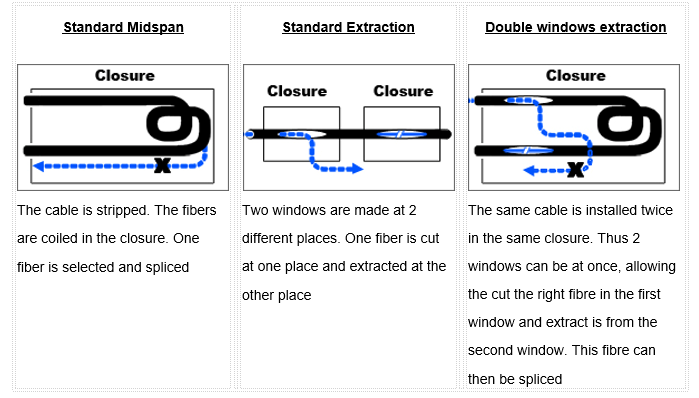 3-sealing concept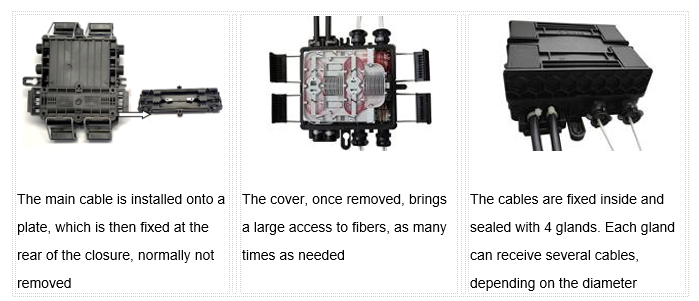 Tightness range table

Characteristics
Characteristics
Construction characteristics
Construction characteristics
Dimensional characteristics
Dimensional characteristics
Mechanical characteristics
Mechanical characteristics
Usage characteristics
Usage characteristics
Operating temperature, range
Our websites
Select your country to find our products and solutions