KLIMA 288 Cabinet with plinth equipped for 6x48 SC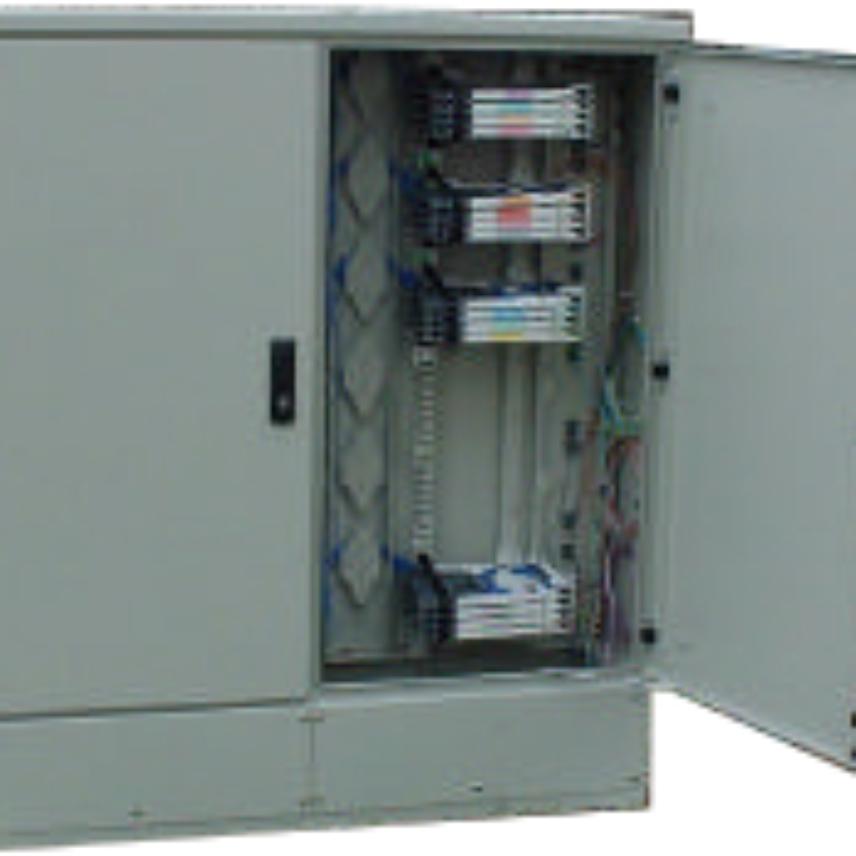 Cabinets KLIMA 288 equipped with : plinth height 200mm; 6 modules 48 OF on the left; 6 modules 48 OF on the right; 2 clamping and fanout DEP kits; 1 lock with key ref 405E + 1 lock with key ref 421E; 6 Patchpanels for 48 SC/APC adapters; ground link
Read more
Nexans ref. : 10126578
EAN : 3444360111957
Description
Description
Standards
International

Nexans specification
This cabinet are used as a connection point between a WAN or a telecommunications
network and an access network or a local municipality network in the OSP environment.
This connection is made by patching with direct link between 2 pigtails spliced on the cables termination.
The entire system is protected from external aggressions and includes all fiber management functions : cable fixing, splicing, coiling and patching.
The cabinet consists of an housing made in aluminum with a roof including a passive ventilation system, two independent and secure doors and compartments . The management of several operators is possible in the right compartment on KLIMA version 96 and 288.
Main Characteristics
Protections IP55 and IK10
Cable pulling high than 100 daN
Metallic plinth on versions 96 and 288
Compliant with standard RTE / NA-CIT-CNER-02-041-SETP-DSIC

Fixing: on wall, on pole or on the ground by addition of a 200mm-high plinth (option).
Composition
The cabinets consist in a structure made in aluminum painted with a protective roof. 2 doors with locks and keys for each door (among 405E, 421E, 1242E, 2131E, 2132E, 3122E ) with a 180 ° opening on sides allowing access to zones dedicated to each user.
These zones contain modules with 4 swivelling plates equipped with a splicing cassette for 12 fibers with coiling for tubes and of associated pigtails. 1 to 6 patchpanel(s) with 48 optical connectors separates these two zones and ensures the continuity of the pigtails. In the right zone, modules can be separated with addition of gates with locking system with key to create an multi-operators area.
Cabling
Fiber optic cables entry is performed from the bottom. Cables clamping and fanout is also made in lower part of cabinet with a DEP. Management of tubes to splicing cassettes is made on the bottom of the cabinet behind the modules. The pigtails follow a separate way from the cassettes to the patchpanel (possible use of splitters).
Characteristics
Characteristics
Construction characteristics
Construction characteristics
Dimensional characteristics
Dimensional characteristics
Mechanical characteristics
Mechanical characteristics
Usage characteristics
Usage characteristics
Operating temperature, range
Minimum static operating bending radius
Our websites
Select your country to find our products and solutions