OPTEASTAR 2+ 19'' cabinet base 800x300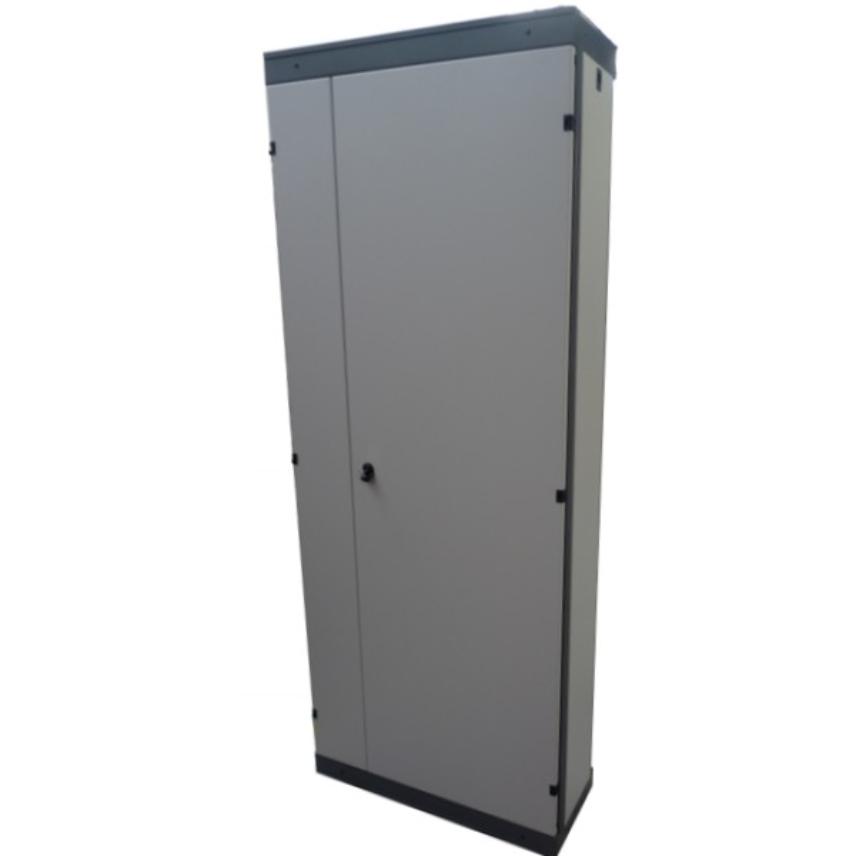 Cabinet 800x300 height 42 or 45U with full rigth door or with window and locking system with key or triangle (8mm).
Read more
Description
Description
Standards
International

Nexans specification
OpteaStar 2+ cabinets can be located on different interconnection nodes on fiber optic network (WAN, SAN, LAN or FTTx) for configurations point to point or PON with integration of splitters in Central Office or POP (Point Of Presence), or even for riser mutualization at the basement of a building with a large number of subscribers.
To answer to this plurality of solutions, its design is based on an optimized modularity allowing high density connectivity for all types of cabling :
Inter-frame patching
Interconnection
Cross-connection
OpteaStar 2+ cabinets are compatible with all types of 19''optical modules (except subrack). Depending on the need, the range is available in various heights up to 2200mm, a standard depth of 300 mm and a width of 600, 900 or optimized to 800mm.
This OpteaStar 2+ version also facilitates the assembly of several cabinets (side by side or back to back) for big sites and allows an openrack use. This is very easy to disassemble the cabinet, a delivery in kit is possible on demand in case of difficult access (staircase).
Composition
Single OpteaStar 2+ cabinets consist in a mechano-screwed structure composed with :
2 up and down welded frames size 800x300
4 profiles for corners
A roof with brushes and full baseplate interchangeable
A fixing plate for clamping or fanout systems
A bottom plate allowing management of tubes and cables behind the optical modules with rings (provided)
A coiling area for patchcords overlengths with drums
2 removable side panels
A rear panel
2 asymmetrical doors
4 adjustable feet
A grounding point
A wall fixing kit
This composition will be adapted depending on the configuration.
Cabling
Fiber optic cables entry is performed by the plinth or by the roof. Cables clamping and fanout is also made in lower or upper part on each cabinet.
Fixing
Cabinet can be fixed to the wall, the floor, back to back or side by side.
800x300 cabinet configurations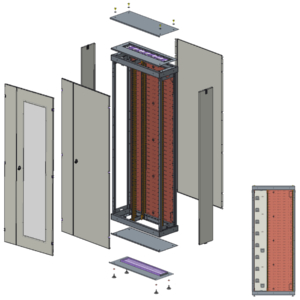 Cable management behind the modules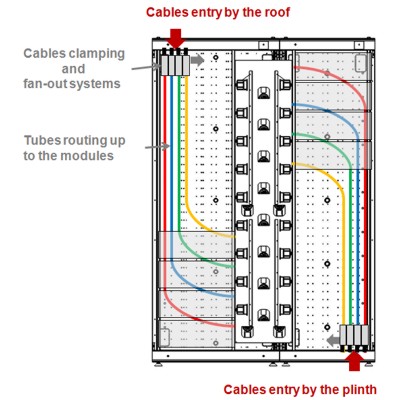 W coiling principle
##image:92558:center##
Only one length of patchcord for all configurations of patching.
Characteristics
Characteristics
Construction characteristics
Construction characteristics
Dimensional characteristics
Dimensional characteristics
Mechanical characteristics
Mechanical characteristics
Usage characteristics
Usage characteristics
Operating temperature, range
Minimum static operating bending radius
Resources
Resources
Selling & delivery Information
Packaging : 2 cabinets per pallet 800x1200
Our websites
Select your country to find our products and solutions