PRI500 PE cabinet 19'' 8U 500x750x300 with bottom entries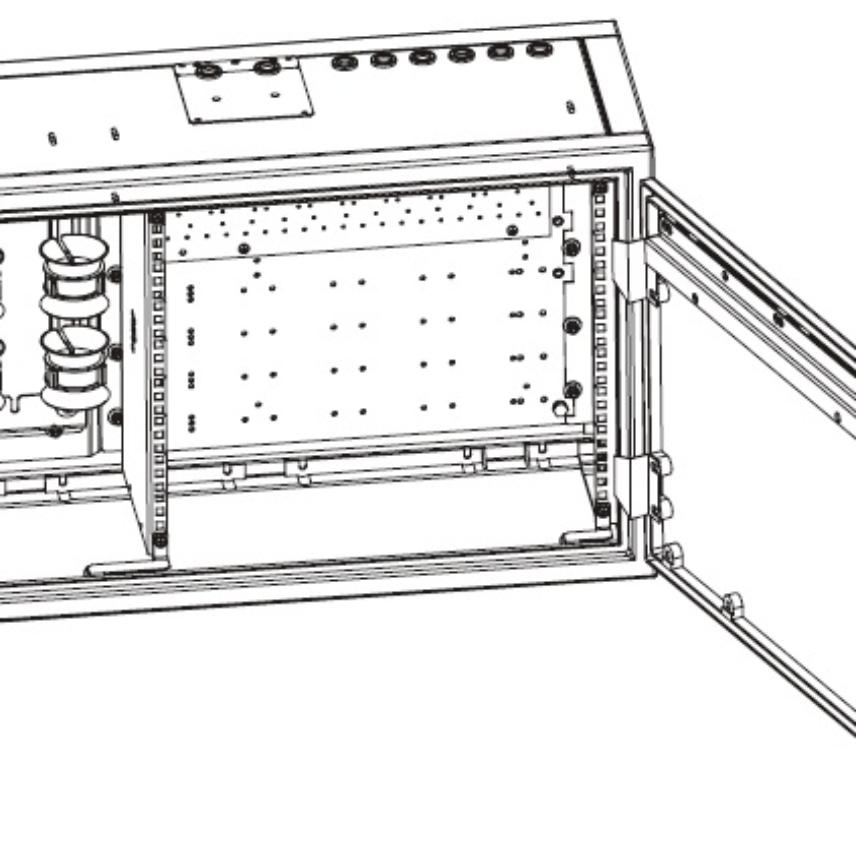 Indoor Polyester cabinet sizes (mm) 500x750x300 equipped with 19'' rack capacity 8U, 1 fixing plate for clamping or fanout systems (bottom side) and 1 fixing kit for optical modules. Wall mounting (fixing kit provided) and cable entries by the bottom.
Read more
Nexans ref. : 10239921
EAN : 3444360210261
Description
Description
Standards
International

Nexans specification
Composition
Without plinth
A 19'' or ETSI rack on the right position
A coiling area for patchcords overlength management on left position
1 or 2 fixing plates for clamping or fanout systems
A bottom plate allowing management of tubes and cables behind the optical modules with rings (provided)
A door (right 110° opening)
A 3 points locking system with lock triangle 8mm
1 or 2 fixing kits for optical modules (50 cage nuts with screws and washers)
Cabling
Fiber optic cables entry is performed by the roof or the bottom (wall mounting). Cables clamping and fanout is also made in upper or lower part on each cabinet. Management of tubes or cables to modules is made on the bottom plate of the rack behind the modules.
Fixing
Cabinet is fixed on wall with or without ground support with fixing kits (provided).
Characteristics
Characteristics
Construction characteristics
Construction characteristics
Polyester loaded with glass fibre
Dimensional characteristics
Dimensional characteristics
Mechanical characteristics
Mechanical characteristics
Usage characteristics
Usage characteristics
Operating temperature, range
Minimum static operating bending radius
Resources
Resources
Selling & delivery Information
Packaging : unit in a box/pallet
Our websites
Select your country to find our products and solutions