Optical frames with pitch 400mm and 5 to 10 levels dedicated to optical cable head modules and accessories
Read more
Description
Description
Standards
International

Nexans specification
The optical frame is an ODF solution with an openframe structure dedicated for fixing of optical cable heads and suitable for high capacity Central Offices or POPs (It can reach up to 3.25m in height in 10-level configuration). Frame is built by assembling two aluminium profiles to which the following components are attached :
jumpering rings
fixing screws for cable heads with a pitch of 255mm
There are several frame models from 5 to 10 levels. The capacity of each level can reach 144 fibers (SC) with the optical cable head TDCOP 144OF.
The floor clearance of each frame is about 700mm. In order to build up the main distribution frame, each frame comes with a kit of parts with which the frames can be assembled at a pitch
of 400 mm and subsequently be bolted to the floor.
A set accessories for cabling to be mounted after assembly is also supplied.
To protect the main distribution frame, front/rear and side protective strips are available in option.
Sizes of optical frames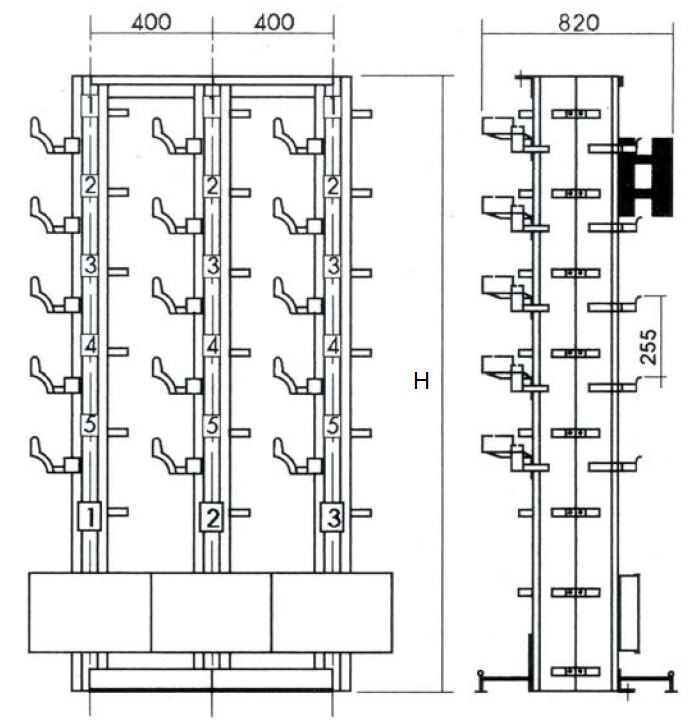 Characteristics
Characteristics
Construction characteristics
Construction characteristics
Usage characteristics
Usage characteristics
Minimum static operating bending radius
Resources
Resources
Our websites
Select your country to find our products and solutions