2XSLCH-J Cca EMC 0,6/1 kV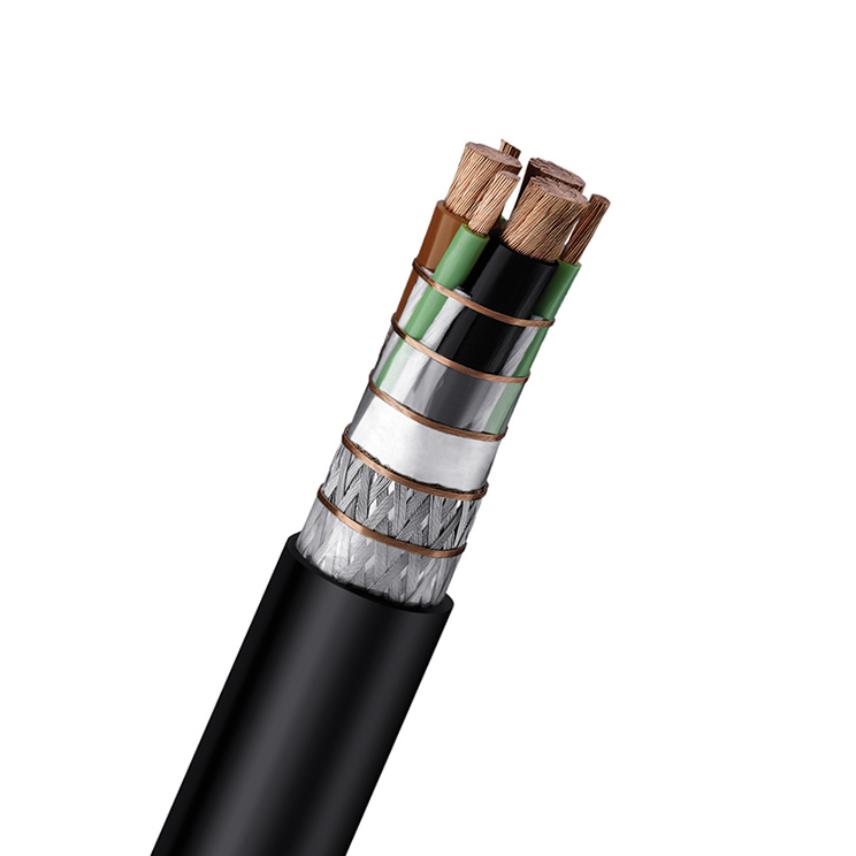 Cca-s1b,d1,a1 flexible cables to be used as connection to frequency controlled converters of low voltage AC drives (VFD drives) in industries. Halogen free and UV resistant.
Read more
Description
Description
Standards
International

IEC 60502-1

National

DIN VDE 0250
Application
Suitable as a supply and connecting cable for fixed installations and occasional free flexing in dry, moist and wet environments indoors and outdoors applications with low mechanical stress.
Not suitable for direct installation in ground or water.
Design
Conductor: bare copper, finely stranded, Class 5 according to IEC 60228
Insulation: XLPE - max. core temperature: 90C°
Overall screen: Aluminium/Polyester tape with 25% overlap + tinned copper braiding with approximately 75% coverage
Outer Sheath: Halogen free compound
Colour: black with UV resistance

Core identification
Colour: according to HD 308 S2
4G: brown, black, grey, green/yellow
3x+3G: brown, black, grey, 3x green/yellow
Marking
SDB SPECIAL CABLE - 2XSLCH-J NxS MMQ - CPR CCA - WK/YEAR - BATCH NUMBER - CE - METER
N = number of cores
S = section in mm²
Characteristics
Characteristics
Construction characteristics
Construction characteristics
XLPE (Cross-linked Polyethylene)
Brown, black, grey, green / yellow
Aluminium tape + tinned copper braid
Electrical characteristics
Electrical characteristics
Max. continuous operating voltage Uc
Mechanical characteristics
Mechanical characteristics
Mechanical resistance to impacts
Usage characteristics
Usage characteristics
Electro magnetic interference resistance
Minimum bending radius, static (XD)
Max. conductor temperature in service
Ambient static operating temperature, range
Short-circuit max. conductor temperature
Our websites
Select your country to find our products and solutions