LANmark Zone Distribution Boxes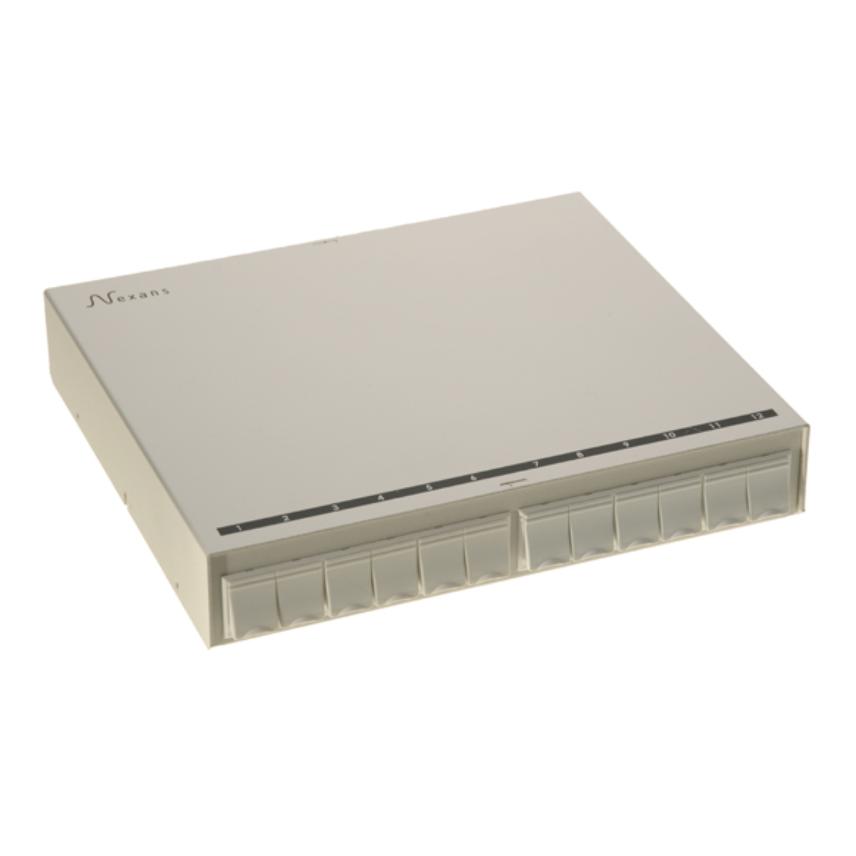 For use as consolidation point.
Compatible with all LANmark snap-in connectors.
6 or 12 numbered snap-in ports with shutters.
Easy to install
Read more
Description
Description
Designed for use as consolidation points, zone distribution boxes significantly increase the flexibility of desk locations in open office environments. They are particularly useful in offices where frequent relocation of outlets in the work area is required.
Nexans ZD boxes are easy to install on walls, under raised floors or in ceiling voids, due to their multiple mounting features.
They are compatible with all LANmark Snap-In connectors, which can be easily inserted by a simple "one-click" movement.
Characteristics
Characteristics
Construction characteristics
Construction characteristics
Usage characteristics
Usage characteristics
Our websites
Select your country to find our products and solutions