Coloured Shutters for Snap-In Structural Hardware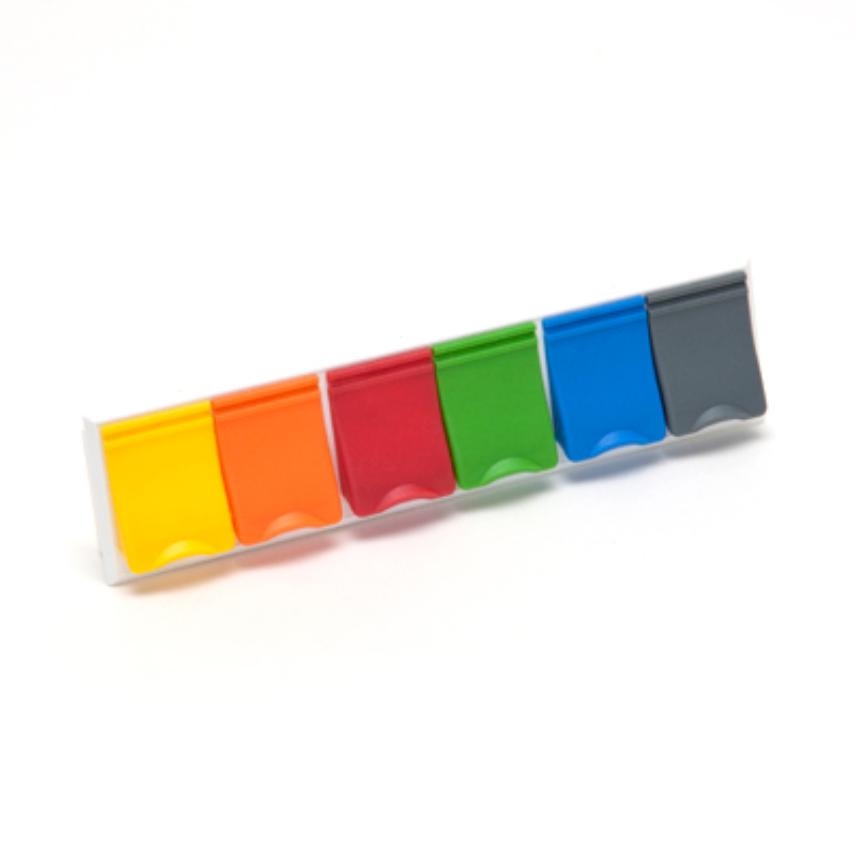 Coloured shutters for Nexans Snap-In patch panels, ZD boxes and outlets
Available in 8 different colours
Packed in bags of 100
Read more
Description
Description
Standards
International

ISO/IEC 11801
The white or black shutters supplied with Nexans patch panels, ZD boxes and outlets are removable and can be replaced with coloured versions.
This can be particularly useful to differentiate between services or applications at the patching side in the cabinet and also at consolidation points or user outlets in the work area.
The shutters are available in 8 different colours and are a perfect match for the coloured latch protectors of the LANmark UniBoot patch cords.
Available colours:
Yellow
Orange
Red
Green
Blue
Dark grey
Black
White
Our websites
Select your country to find our products and solutions